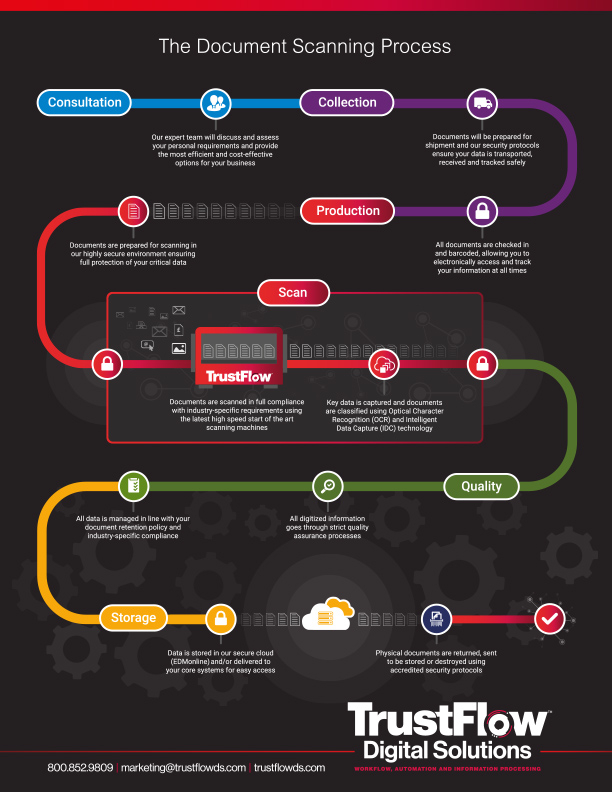 Infographic: Document Scanning and Cloud-Based Hosting
EDM's team of specialists has developed an efficient document scanning process and has put together a useful infographic to explain.
The process is surprisingly simple, yet delivers maximum business benefit.
Document Scanning is your first step on the journey to becoming paper-free. With EDM, our experts will guide you every step of the way.
Simply fill out this quick form to download EDM's Document Scanning and Cloud-Based Hosting infographic >>
Download Infographic