Hosted Document Management
As businesses move towards digitization, being able to store, manage, access and share documents in an organized, efficient and compliant way is increasingly challenging. EDM's hosted document management system is a cloud-based, online repository for secure document storage.
Who we help
For over 20 years, our hosted document management solution—EDMonline™—has been securely hosting and providing document access to over 200 businesses from a variety of sectors: insurance, financial, government and healthcare.
Hosted document management can either be a stand-alone solution or an integral part of your organizational digitization strategy. EDMonline™ is a highly secure platform for storing, accessing and sharing vital information with complete ease and convenience.
Reducing administrative time and improving productivity
The main benefit of EDMonline™ is that we can see live and archived files for multiple clients online from a single front-end. Our staff can validate and upload new records quickly and email documents safely and securely, reducing administrative time and improving productivity across the whole team. Importantly, we have found a quality partner in EDM and now are able to consolidate our supply chain leading to future efficiencies.
Why choose EDMonline™?
100TB
Storage on the primary shared service
1.4 billion
Documents hosted
240
Clients across the world
Why choose EDMonline™?
EDM has helped hundreds of businesses in highly regulated sectors store their mission-critical documents in a structured, compliant and secure way. A cost-effective alternative to other systems, EDMonline™ is a user friendly and easily implemented solution that adheres to regulations across a number of industries.
Benefits of our hosted document management solution
Ensured compliance
EDM will collect your physical files and transport them securely to one of our locations, where they are scanned and uploaded to EDMonline™. They are stored, along with millions of documents and images, in secure archives with permissions-based access for authorized users. Once documents are hosted in the EDMonline™ portal, they can be easily accessed and shared throughout your business. This way, only the individuals who are authorized to access vital information when they need it can do so without any compliance issues.
Maximum flexibility
Organizations can begin using EDMonline™ with little or no involvement from their internal IT teams and without purchasing additional software.
EDMonline™ is scalable to a wide range of businesses with varying document storage requirements—from digital mailrooms to enterprise-grade integrated digital applications. As your business grows, EDMonline™ grows with you.
Seamless integration
EDMonline™ can be easily integrated with many of your existing systems, including CRM, finance software and patient medical record systems. Because of this, organizations are able to harness the power of multiple technologies to maximize efficiency, including robotic process automation (RPA) and machine learning.
Part of a comprehensive digitization solution
While we can offer EDMonline™ as a standalone hosted document management solution, it is also the unifying platform for all of our digital transformation solutions.
Benefits of EDMonline™
Simple search and retrieval
'Anywhere' and 'anytime' access mean the system can be used by any employee, no matter their physical location. EDMonline™ also offers easy integration with other systems, reducing friction and guaranteeing your employees are capable of using the system without difficulty.
Out-of-the-box integration
Each instance of EDMonline™ is configured to the specific customer requirements, allowing users to securely access the documents they have the relevant permissions for. Functionality is out-of-the-box to ensure the product is reliable, robust and fully supportable. EDMonline™ is configurable to third party systems, allowing seamless software and process integration.
Regulatory compliance
With EDMonline™, businesses have a secure hosted online repository for all documents containing sensitive data and restricted access is granted as needed. The levels of security, reporting and tracking ensure regulatory compliance, no matter what business sector you're in.
Security
EDMonline™ is a robust and secure hosted document management platform that complies with ISO 27001 and ISO 9001. Rest assured that storage of your business-critical data is compliant and secure from cyber-threats and access by non-authorized personnel.
Structured filing
EDMonline™ is fully configurable to your requirements. Existing filing structures can be replicated online and importantly, linked to associated EDM services such as bulk document scanning or digital mailroom to ensure your paperless business runs in a compliant, efficient and reliable manner.
Automatic routing
Workflows can be set up within EDMonline™ to enhance the productivity of your teams, giving you control and visibility of the step-by-step journey a document travels within your organization. Authorization and payment of invoices or handling a customer complaint and correspondence are good examples of workflows and processes routed through a hosted document management system.
35%
Reduction in claims cycle process
One billion +
Medical record images scanned
50%
Reduction in customers operational costs
Antony Dorr
Recommends: Document Scanning Process and Cloud-Based Hosting Infographic
An efficient document scanning process is vital to migrating your business data into a hosted document management system. We have put together a useful infographic to explain the process and how your organization can benefit.
Researching your options?
Explore our free digital transformation resources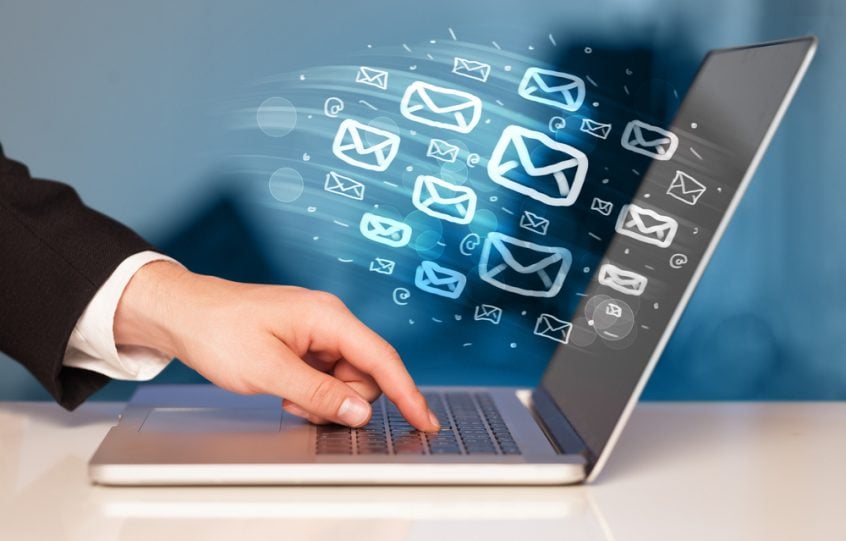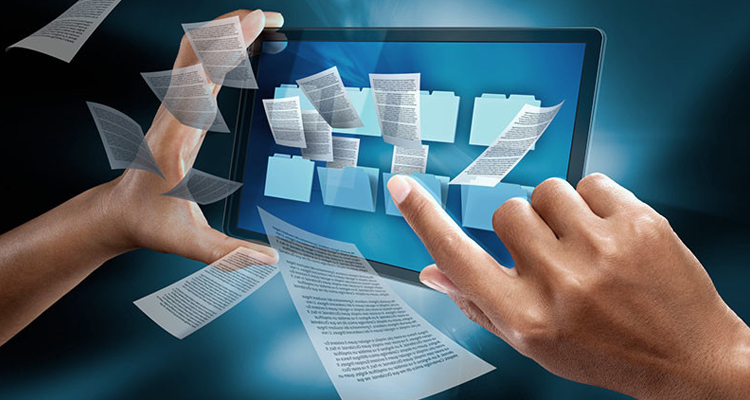 Ready to speak to a hosted document management expert?
Request a call-back